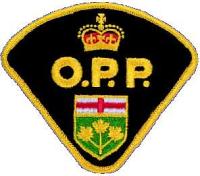 OPP News Release
******
On January 31, 2014 at 9 p.m., officers from the Powassan Ontario Provincial Police (OPP) detachment responded to a traffic complaint on Highway 534, Powassan.
The vehicle in question was located and stopped by police.
As a result of police investigation the driver, Kevin Piper, 34 years old, of Powassan, Ontario was charged with the following:
1. Driving while ability impaired, section 253(1)(a) of the Criminal Code of Canada;
2. Driving with more than 80 mgs. of alcohol in blood, section 253(1)(b) of the Criminal Code of Canada.
He is scheduled to appear at the Ontario Court of Justice in North Bay on February 18, 2014.
******