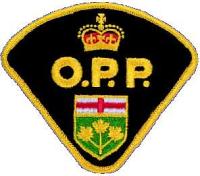 OPP News Release
*****
POWASSAN, ON) –On April 24, 2014 at approximately 12:10 p.m., members of the Powassan Ontario Provincial Police (OPP) received a complaint of a house located on Purdon Line in Powassan being struck by an errant bullet.
The residents advised police that they heard something strike the side of their home and believed it was a bullet.
Police investigation confirmed that a bullet had pierced the wall of their home. No one was injured as a result of the incident. Members of the North Bay OPP Crime Unit, Canine Unit and Forensic Identification unit are assisting in the investigation.
If you have any information on the person or persons responsible for this incident, please call the Powassan OPP at 1-888-310-1122 or Crime Stoppers at 1-800-222-TIPS (8477).
*****