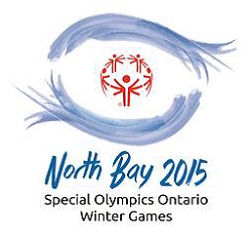 The North Bay Police service is expected to be launching a campaign which will allow local businesses and schools to Adopt-an-Athlete for the upcoming 2015 Ontario Special Olympics that will take place in the Gateway City next February.
Chief Paul Cook introduced the program during a meeting with the four school board directors that he says he's included in periodically during the school year.
"We are hoping for a proposed $500 fee, community groups, schools or even classes, can adopt an athlete and meet the athlete and have contact with him/her during their time at the event," Cook said in a phone interview with BayToday.ca on Wednesday morning.
The Police service is working in conjunction with Special Olympics Ontario to help host the event, which includes a fundraising Polar Plunge which will take place this weekend on the still very frozen shores of Lake Nipissing.