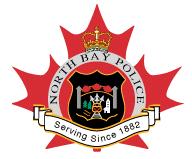 North Bay Police Service
News Release
*****
People receive a fraudulent email claiming to be The Microsoft Corporation and they have found a serious problem with the victim's computer.
The email appears to be very official and they offer to correct the problem for a nominal fee.
They request you give your credit card number, personal information and control of your computer over to them.
Your credit card subsequently gets maxed out and they may get access to your accounts.
There are several variations of both of these frauds.
The North Bay Police encourage the public not to respond to any email requests for money, credit card numbers or personal information.
******