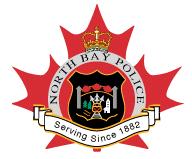 North Bay Police Service
News Release
*****
In co-operation with the North Bay-Mattawa Conservation Authority, the North Bay Police Service is warning the public about the dangers of flooding water levels of creeks, rivers and lakes created by the spring thaw combined with rain.
Residents are cautioned to avoid walking near or along flooding rivers, creeks and lake embankments.
Children should never be left unattended near any body of water at any time.
Pet owners should also be aware that their pets may also be at risk in these areas.
*****