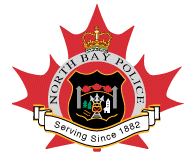 A woman was assaulted Sunday evening as she walked through the parking garage at 100 McIntyre Street.
Police say a man approached a woman in the garage and began talking to her in a sexual manner.
When she refused to respond, she was cornered and grabbed by her attacker.
The woman escaped unharmed.
Police have charged Gordon Culbert, age 39, of Rancier Street, in North Bay with one count of assault. He is in custody pending bail.
Meanwhile, over the weekend, the North Bay Police responded to 195 calls for service that resulted in 22 arrests.
Offences included assault, dangerous driving, bail violation, domestic dispute, intoxication in a public place, impaired driving, and theft.