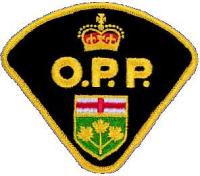 OPP News Release
*****
Members of the Renfrew County Crime Unit are seeking the public's assistance in relation to a voyeurism occurrence at Lake of Two Rivers Campground in Algonquin Provincial Park over Thanksgiving Week, October 11 – October 14, 2013.
Police are looking to identify and speak with the following individual.
Please contact the Killaloe OPP at 613-757-2600 or Crime Stoppers at 1-800-222-8477 if you have any information.
*****