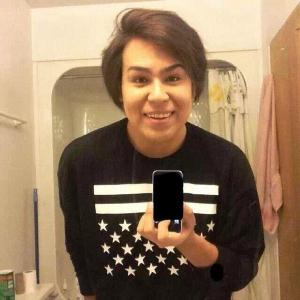 OPP News Release
*****
UPDATE – Skyler KING-NOGANOSH was found today alive and well.
*****
West Parry Sound Ontario Provincial Police (OPP) is currently searching for a missing person and is asking for the public's assistance.
Skyler KING-NOGANOSH, 18 years of age described as 5'10" and about 175 lbs.
He has a medium build with straight, medium length brown hair and brown eyes. He is of aboriginal decent. He was last seen wearing a black bomber jacket and blue jeans.
It is known that KING-NOGAGOSH was last seen at a gas bar on Bowes Street on the evening of Thursday March 6, 2014. He has not been seen or heard of since this disappearance.

This is out of character for him to be away from his residence for a long period of time.
The West Parry Sound OPP is asking for the public's assistance as the police are concerned for his well-being.
If anyone sees Skyler KING-NOGANOSH they are asked to call the OPP at 1-888-310-1122.
*****