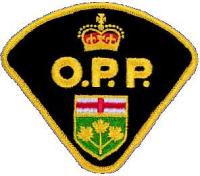 OPP News Release
News Release
*****
SUDBURY/ESPANOLA - The Ontario Provincial Police is advising all residents to use extreme caution when venturing out onto area waterways.
The spring weather has caused conditions to begin changing rapidly.
Air holes and open water are now being noted in many places, especially near the mouths of rivers and creeks.
If you plan to venture out onto the ice, watch for thin ice and open water conditions.
What may have been safe today may very well be dangerous tomorrow. Remember--if you don't know then don't go.

Parents are also encouraged to speak to their children about the dangers of fast moving water.
The spring thaw is now causing higher than normal and fast moving water conditions in area creeks and rivers.
The banks along the rivers and creeks are still icy and are very slippery.
If you fall in, you may not be able to get out.
Children should be discouraged from playing near the fast moving water until the water levels subside.
*****