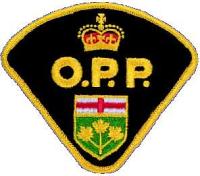 OPP News Release
*****
CITY OF TEMISKAMING SHORES – Members of the Temiskaming Detachment of the Ontario Provincial Police (OPP) are responding to calls involving self/peer exploitation.
Self/peer exploitation involves teens creating, sending or sharing sexual images and videos with their peers via the internet or on electronic devices. (Also known as sexting)
Once it's out there, you can't get it back.
There is a mistaken belief that their on-line, texted messages, and images shared will remain private and secure.
This puts them in real danger of becoming victims of their own words and actions.
As a result of misbelieving that they can remain anonymous, they often also engage in this type of behaviour with individuals whom they don't know but have only ever met online.

Teens need to become aware that this kind of risky activity has very real dangers associated with it that includes many unintended consequences and permanent long term threats to their identity and their reputations.

Every day, thousands of teens are photographing and videotaping themselves in suggestive and compromising photos and sending the images through electronic devices to their peers.
Quite often, this type of conduct can quickly become a dangerous game as those images never stay with the one intended to receive it.
Instead they are frequently mindlessly passed along by the recipient to friends, who pass it on to other friends who continue this cycle of distribution.
Some post them to social networking sites, download them onto the internet, where they can ultimately be viewed by anyone.
Shame and embarrassment is experienced by the teen who is now a victim of their own actions.
The results can be very tragic.
Officers are increasingly seeing more teens that are unable to cope with the self-inflicted personal shame and embarrassment that they have unknowingly created from what they had previously believed to be "harmless fun".
There is also a real criminal risk for those individuals who receive these images and re-distributes them.
Often unknowingly, by sending the images to others and posting them, these individuals are engaging in the distribution of child pornography and could face the Criminal charges.
Parents, guardians and educators need to learn more about this serious social issue.
They should recognize the significance of this problem, discuss it with their teens and monitor their social media activities.
Reminding teens about the short and long term consequences of their social media behaviours will have a positive impact on this public safety risk.
Everyone needs to get involved to understand what self-peer exploitation is, and find out what to do about it. There are ways to intervene."
A website has been developed to help young people manage the helplessness they feel when they realize the negative consequences that can occur when they create and send sexual images through social media.
The Canadian Centre for Child Protection (CCCP) has created a web-based, bilingual resource at www.NeedHelpNow.ca .
This website is a place where teens can turn to find out how to regain control over what can quickly become a frightening and overwhelming experience.
The website provides young people with practical advice and helpful information to manage the harassment they might feel over what they may have done online.
NeedHelpNow.ca provides strategies to empower youth to take action to protect themselves.
*****