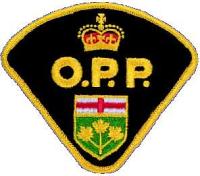 OPP News Release
*****
The Almaguin Highlands Ontario Provincial Police (OPP) and the Almaguin Highlands Crime Unit, under the direction of the OPP Criminal Investigation Branch Acting Detective Inspector Jim GORRY, are continuing the investigation into the death of a Kearney, Ontario resident on Sunday, April 6, 2014.

A post mortem examination was conducted at the Office of the Chief Coroner in Toronto, Ontario, on Monday, April 7, 2014.
As a result of that examination, it was determined that Dolores WHITE, 85 years old, was a victim of a homicide and died as a result of her injuries sustained from an altercation at her residence.

Police have a limited description of a male suspect who is described as approximately 6 feet tall, 170 pounds, wearing dark clothing.

The OPP is appealing to anyone who may have seen any suspicious activity or has any information about this crime to call the OPP tip line at 1-855-677-4636 (OPP-INFO) or Crime Stoppers at 1-800-222-8477 (TIPS).

The OPP Criminal Investigation Branch continues to work diligently on this investigation and all resources are being utilized to solve the matter. Public safety is of paramount importance to the OPP.
The OPP's website, www.opp.ca, contains a number of useful resources, tips and links.
*****