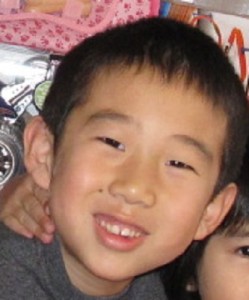 OPP News Release
*****
The "Peel Regional" Police Service is still conducting an ongoing child abduction investigation.
The child "has been located".
*****
THE Peel Regional Police HAS REQUESTED AN "AMBER ALERT" FOR AN ABDUCTED CHILD IN 1477 MISSISSAUGA VALLEY BOULEVARD, MISSISSAUGA
Victim's name: Matthew ZHANG
Date of Birth: 8 years old DOB: 25 Apr. 2005
Physical Description: ASIAN, THIN BUILD
Height- 5'
Weight- 80 LBS,
Hair color- BLACK HAIR ABOVE THE EARS.
Eye color- BROWN EYES

Clothing: "description"
Matthew ZHANG is described as male, Asian, 5' tall, 80 lbs, with a thin build and fair complexion.
He has black hair, above the ears and was last seen wearing a SKY BLUE WINTER COAT WITH FLOURESCENT GREEN HOOD. BLACK SHORT SLEEVE T-SHIRT, GREY NIKE RUNNING SHOES
Believed to be in the company of: Wei CHEN (female)
Date of Birth: 01 Dec. 1975
Physical Description: ASIAN, THIN BUILD
Height- 5'6"
Weight- 146LBS,
Hair color- BLACK COLLAR LENGTH HAIR
Eye color- BROWN EYES

Details of Incident:
Matthew ZHANG, was last seen by his father at 10:00 a.m. on April 13, 2014,when he was dropped off at an address on Mississauga Valley Blvd, to visit his mother.
Just before 5:00 p.m., his father contacted Wei CHEN, the victim's mother, who advised that she would not be returning the boy.
Vehicle Information: 2005 Honda Accord, 4 door grey, Ontario license #AVAM 009.
She is described as female, Asian, 5'6" tall, with a thin build, collar length black hair, and brown eyes.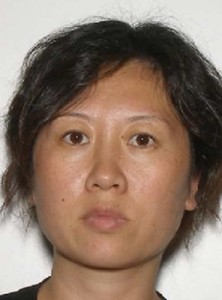 If observed call 911.
*****