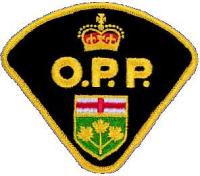 OPP News Release
*****
KIRKLAND LAKE – Members of the Kirkland Lake Ontario Provincial Police (OPP) are investigating a romance fraud incident.
The complaint was received from a Kirkland Lake resident by police on January 23, 2014.
Over the last year, three incidents of the romance scam have been reported to the Kirkland Lake Detachment. The victims have been defrauded of approximately $68,000.
The romance scam involves the victim and fraudster meeting through a social networking site.
The fraudster will gain the trust of the victim through displays of affection. In this scam the fraudsters have demonstrated that they are willing to develop the relationship over extended periods of time.
While the fraudster is usually located in a foreign country, eventually they want to meet the victim in person.
It is at this time the fraudster will advise they can't afford to travel and will seek assistance from the victim in covering travel cost.
Other variations include the fraudster presenting situations of emergency/urgency, such as a sick family member, being incarcerated and seeking financial assistance from the victim for various costs.
Some indicators that a family member or friend is being targeted or victimized are:

- Victim is unusually worried about a loved one.

- Talking about a good friend or loved one they haven't yet met in another country that is coming to visit or needs help.

- Mentions financial transactions that are not normal for the victim.

- Frequenting the bank more often.

- Making unusual withdrawals both in amounts and frequency.

- Making multiple withdrawals ranging from $500 - $3,000 in cash.

- Making large dollar wire transfers to countries in Africa, Asia or Eastern Europe.

- Victim talks about a relationship they're involved in on a social networking site.
"The Romance scam has emerged as the highest grossing scam with millions of dollars in losses reported by Canadians. Romance scams will continue to have a profound impact on Canadians. If it sounds too good to be true, report it to police", states Staff/Sgt Rick Witty Kirkland Lake OPP Detachment Commander.
If you think you or someone you know has been a victim of the Romance scam or any other fraud please contact the Police or the Canadian Anti-Fraud Centre at 1-888-495-8501 or at www.antifraudcentre.ca.
Fraud…Recognize it…Report it…Stop it.
*****