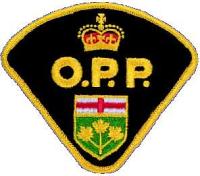 OPP News Release
*****
POWASSAN, ON – On March 12, 2014 at approximately 8:15 am, North Bay and Powassan Ontario Provincial Police (OPP) responded to a house fire on Mallard Haven Road in Chisholm Township.
Officers arrived on scene along with members of the East Ferris and Chisholm Volunteer Fire Department to find a home fully engulfed in flames.

No one was at home at the time of the fire.

It is unknown at this time what has caused the fire and investigation ongoing.
*****