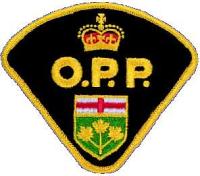 OPP News Release
*****
NOELVILLE– The Ontario Provincial Police (OPP) Noelville Detachment has confirmed a second body has been located.
Confirmation on their identities is pending further investigation and post mortem examination.
*****
The Noelville Detachment of the Ontario Provincial Police (OPP) is currently investigating the recent discovery of a small boat and what appears to be a body in a remote area of the French River, approximately 15 kilometers southwest of Hartley Bay.
Recovery efforts are currently underway by the OPP Northeast Region Emergency Response Team (ERT), Snowmobile, All-Terrain Vehicle and Vessel Enforcement (SAVE), helicopter and members of the Noelville Detachment.
The boat is believed to be that of Robert (74) and Antoinette (67) DESROCHERS who were reported missing to police on December 19, 2013. Police investigation at the time suggest that the couple encountered some kind of problem while returning to their water access home on Pig Island on the French River in the Hartley Bay area on November 22, 2013, and never reached their destination.
Extensive searches of the area at the time of their disappearance yield no signs of their whereabouts and they have not been seen or heard from since.
The identity of the body is unknown at this time pending recovery efforts and further investigation.
*****
NOELVILLE – On Thursday, December 19, 2013 at 12:15 pm, the Noelville Ontario Provincial Police (OPP) Detachment was alerted by family and friends of a missing couple.
The couple, Robert DESROCHERS, 74, and his wife, Antoinette DESROCHERS, 67, are the only permanent residents of Pig Island, which is located in a remote area of the French River approximately 12 kilometres south/west of Hartley Bay, and is only accessible by water.
Friends became concerned about the couple's whereabouts when they went to check on them on December 19, 2013, only to discover that their home was absent of any activities and that the couple was nowhere to be found.
An ongoing police investigation suggests that the couple returned to the mainland in Noelville to stock up on supplies and were last seen heading to their island residence via boat from the Hartley Bay Marina on November 22, 2013 at approximately 4:00 pm. They haven't been seen or heard from since.
It is believed that the couple may have encountered some problems while travelling on the French River preventing them from reaching their island home.
A search of the area is currently underway by the OPP's Emergency Response Team, Helicopter and K-9 unit, with assistance from the MNR and local Search and Rescue workers.
Anyone with any information on the whereabouts of this couple is asked to contact the Noelville OPP at 1-888-310-1122 or you can call Crime Stoppers at 1-800-222-8477 (TIPS).
*****