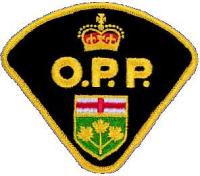 OPP News Release
*****
On Tuesday March 4, 2014 at approximately 10:09 p.m., North Bay Ontario Provincial Police ( OPP) attended a three vehicle collision on Highway 17, East Ferris Township.
The driver of the pick-up, 50 year old Claude l'Heureux, of Kars, Ontario was pronounced dead at the scene.
No charges being laid

*****
On March 4, 2014 at approximately 10:09 pm, members of the North Bay Detachment of the Ontario Provincial Police (OPP) were dispatched to a 3 vehicle collision on Highway # 17, Bonfield Township.
The collision involved a transport, a van and a pick-up.
One fatality is confirmed, but no names are being released at this time pending notification of next of kin.

Members of the Technical Traffic Collision Investigations (TTCI) unit attended the scene to assist in the investigation.

The highway had been closed for approximately 7 hours, but is now re-opened.
*****