O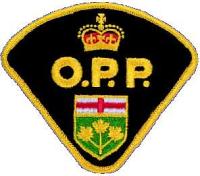 PP News Release
*****
The Ontario Provincial Police (OPP) and its broadcast partners at Corus Entertainment are commemorating Safer Internet Day 2014 by launching the newest in a popular series of free, interactive Internet safety games.
Corus Entertainment's youth television channel, YTV, is continuing its valued, six-year partnership with the OPP and the Provincial Strategy to Protect Children from Sexual Abuse and Exploitation on the Internet with "Dr. Frantic's Cyber Saf-e-Drills 6:
The Network" – an online game on YTV.com where players can only continue by successfully answering cyber-safety questions. YTV is also reinforcing the safety messages on-air through several animated infomercials and live host mentions of the games and other available resources.
The OPP reminds parents and young people that the internet is a wonderful tool when used wisely and continue to urge young people and their guardians to recognize the risks associated with the attractions of the online world.
In order to better protect children from online predators, parents and guardians can:

§ Be involved and know your child's online activity
§ Remind children to protect their passwords and encourage them not to share passwords with friends

§ Make sure children are cautious with what they post online and when using video cameras

§ Unplug web cams when they're not in use

§ Know their child's online friends the same way they know friends in real life

February 11, 2014 is Safer Internet Day, an international effort to raise awareness of the vulnerability of young people through their activities online.
This year's theme is "Let's create a better Internet together." For tips and more information, follow us on Twitter and use #SID2014
The Provincial Strategy to Protect Children from Sexual Abuse and Exploitation on the Internet is comprised of the OPP Child Sexual Exploitation Unit (CSEU) and 18 municipal police services, along with the RCMP and Ontario Ministry of the Attorney-General.
QUOTE
"The Internet and various social media channels provide excellent learning and communication opportunities for our young people. But it opens other doors to those who would exploit and victimize them. The OPP and our various partners are committed to providing the information young people, parents and guardians need to understand the risks, such as cyberbullying and exploitation, as children learn and play in the online world."
–Deputy Commissioner Scott Tod, OPP Investigations and Organized Crime

"Unfortunately, most parents and guardians are lagging far behind their children in their understanding of web technology and mobile devices. Parents and guardians need to educate themselves to keep children safe and keep online predators out of our real and virtual communities.
– Inspector Scott Naylor, Manager - OPP Child Sexual Exploitation Unit
*****