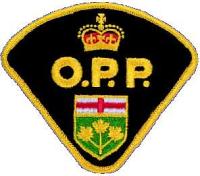 OPP News Release
*****
On April 24, 2014 members of the North Bay Ontario Provincial Police (OPP) were conducting RIDE (Reduce Impaired Driving Everywhere) stops on Highway 11, City of North Bay.
One spot check resulted in Tanner MORTON, age 24 being charged with multiple offences.
-Driving with more than 80 mgs. of alcohol in blood, section 253(1)(b) of the Criminal Code of Canada

-Possession of a schedule II substance, section 4(1) of the Controlled Drug and Substance Act; and with

-Drive motor vehicle-no licence, section 32(1) of the Highway Traffic Act.

Anyone with information regarding impaired drivers is asked to call the OPP at 1-888-310-1122 or Crime Stoppers at 1-800-222-8477 (TIPS).
*****