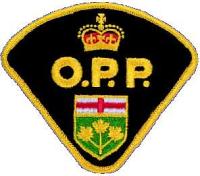 OPP News Release
*****
On March 2, 2014 at approximately 1:30 a.m., officers from the North Bay Ontario Provincial Police (OPP) responded to a report of a north bound vehicle driving in the south bound lane on Highway 11, City of North Bay.
As a result of the investigation the driver of the vehicle, Stephanie HOGAN, 24, of Onaping Falls was charged with the following:
1. Care and Control over 80 mgs, contrary to the Criminal Code of Canada (CCC)
2. Care and Control while impaired, contrary to the CCC.;
3. Novice Driver BAC over zero, contrary to the Highway Traffic Act
4. Fail to Surrender Insurance Card, contrary to the Compulsory Automobile Insurance Act
5. Drive Motor Vehicle with unsealed container of liquor, contrary to the Liquor Licence Act.
*****