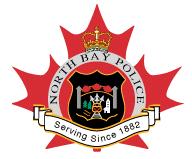 North Bay Police Service
News Release
*****
On the 7th March at 10:50 p.m. a man attended a apartment residence on Ferguson St and when the male resident opened the door he barged in, pushed the resident back, punched him in the face then while holding him down, held a knife to the victims face and demanded money.
The victim who knew his assailant managed to talk him down at which time the assailant left the apartment.
He was arrested at an address on Ferguson St a short time later.
Douglas Yetman 35years of Oak St was charged with break and enter, robbery, and assault with a weapon.
He was held in custody for a bail hearing. Cst Kyle Hughes is investigating.
*****