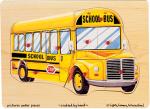 NPSSTS bus routes reporting delays
Please see the Delays and Cancellations page for details http://en.npssts.ca/delays.asp .
At this time, all schools remain open for students who can get there safely. Parents are reminded that cancelled bus routes will not run in the afternoon; any students brought to school by other means must be picked up at the end of the school day.
358 Chisholm 30 07:17:05 AM
195 Stock Transportation 15 07:28:53 AM
266 Alouette 30 07:31:24 AM
148 Stock Transportation 15 07:34:49 AM
154 Stock Transportation 15 08:25:01 AM
267 Alouette 60 08:33:02 AM