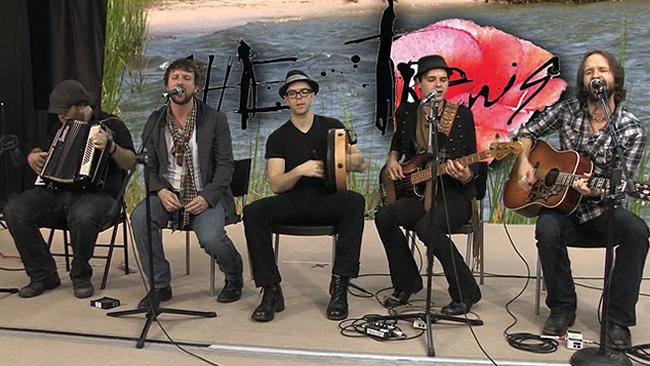 The Trews
Each year, on the first Saturday of September, the community of North Bay is filled with loud students wearing bright neon shirts washing cars and shining shoes in support of Shinerama and cystic fibrosis research.
This year, however, The Nipissing University Student Union and Discovery North Bay have teamed up to bring the city something new.
It is the 50th anniversary of Shinerama and today, following the main shine day throughout the city; both organizations will be introducing the first ever "ShineFest 2014" to all members of the community in an effort to get the entire city of North Bay and its residents involved with the cause.
NUSU's Services Coordinator, Kevin Perry expressed why they decided to plan such a big event.
"Shinerama has always been a very important campaign to NUSU; one that we keep close in our hearts," said Perry, who has been organizing the event since the beginning of June. "With it being the 50th anniversary, we wanted to do something extra special."
ShineFest 2014 is an outdoor concert that will be taking place in the heart of downtown behind the Discovery North Bay Museum at 6 p.m. with a vendor fair followed by a night of live music featuring "Teenage Kicks", "The Glorious Sons", and 5-time Juno nominated Canadian rock band, "The Trews".
Proceeds from the event will go towards NUSU's annual Shinerama campaign.
"We have put together a great lineup and this concert is a must-see for any rock and roll fan." Perry added. "The weather looks to be in our favour and everything is in place to make this a show you won't soon forget. We hope that everyone is as excited as we are and will come out to support and celebrate."
Shinerama is a national fundraiser that involves students at almost 60 university and college campuses across the country.
The majority of those students will be raising money specifically for their school's main Shinerama campaign.
All proceeds from each campaign, as well as online donations will go towards cystic fibrosis research.
This year's national fundraising goal is $1,234,315; a goal that Shinerama's National Chair, Sara Glover said could only be reached with secondary fundraisers such as ShineFest.
"North Bay has always had a strong Shinerama presence amongst its energetic and driven post-secondary students," said Glover, who is currently in her 9th year with Shinerama.
"The support of the North Bay community has always been appreciated during shine day and many of the successful fundraisers that have been held there."
Tickets for ShineFest are $50 for the general public and $40 for students and can be purchased at the NUSU front office or at the concert entrance behind Discovery North Bay.