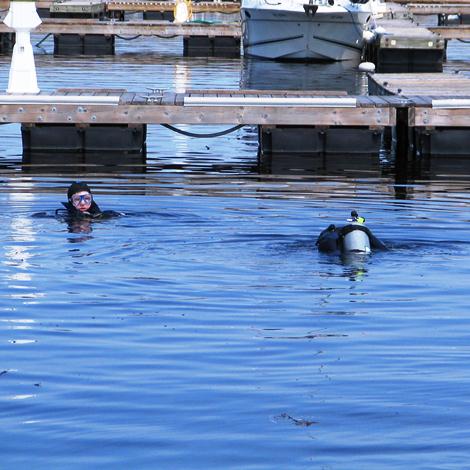 Photos provided.
With warm temperatures and sunshine on the water members of the North Bay Scuba Club celebrated spring with a splash in Lake Nipissing.
Club member Anne Taylor says the dip is an annual event for the club that sees them help clean-up the North Bay Waterfront.
"Divers removed two bins of garbage from the marina including a couple of lawn chairs," she notes.
"They also salvaged 3 propellers from the water and returned them to their owners."
The club always welcomes new members.
For more information email dive.nbsc@gmail.com