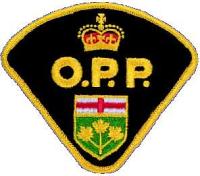 OPP News Release
*****
SOUTH RIVER - On Wednesday February 12, 2014 at approximately 7:00 p.m. the Almaguin Highlands Ontario Provincial Police (OPP) were called to the Village of South River regarding an intoxicated male that had been travelling on the Ontario Northland bus.
The passenger had been consuming alcohol and smoking on the bus earlier when the driver told him to get off the bus for disturbing the other passengers. When the OPP arrived in South River they discovered the male sleeping on a bench.
Officers arrested the male for being intoxicated in a public place and when they searched the accused they found a bag containing marihuana.
The accused, Eugene LEGAULT (60) of North Bay, Ontario was charged with being intoxicated in a public place contrary to the Liquor Licence Act of Ontario and possession of a controlled substance, contrary to the Controlled Drugs and Substances Act.
The accused was later released from police custody and is to appear at the Ontario Court of Justice in Sundridge Ontario on Thursday, March 13, 2014.
*****