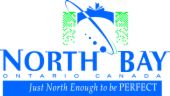 City of North Bay
News Release
*****
Moody's Investors Service has confirmed North Bay's Credit rating as Aa2-stable which is unchanged from last year. The City of North Bay's Aa2 debt rating reflects prudent fiscal planning and stable operations.
North Bay has been successful in funding priority programs and infrastructure projects, while recording strong financial outcomes and maintaining a solid balance sheet with adequate liquidity.
Moody's indicated that North Bay's revenue profile is stable and diversified and North Bay's operating expense base is well managed.
Under the National Peer Comparison, Moody's states, when compared with other Canadian municipalities, North Bay exhibits relatively low debt and a low debt service ratio. While many of Ontario's municipalities exhibit very high levels of cash and investments, North Bay's holdings, equivalent to 65.8% of net direct and indirect debt as of December 31, 2012, are well aligned with other Canadian Aa2 municipalities.
As well, the total debt service, which includes principal and interest payments, measured 7.1% of total revenues in 2012, a manageable level given the city's fiscal flexibility.
Under the heading of Governance and Management Factors, Moody's further states that "North Bay displays strong governance and management characteristics.
In addition to multi-year operating and capital planning and a recent history of exceeding fiscal targets, management adheres to conservative debt and investment management policies, which limits the city's exposure to market-related risks and helps to ensure relatively smooth debt servicing costs.
These fiscal management measures are also supported by comprehensive, transparent and timely financial reporting."
The City of North Bay appreciates Moody's continued positive acknowledgement of the City's strong financial position and performance.
*****