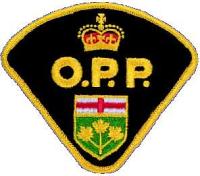 OPP News Release
*****
Sprucedale - The Ontario Provincial Police (OPP) Organized Crime Enforcement Bureau (OCEB), North Bay Drug Unit supported by OPP Almaguin Highlands Detachment, executed a Controlled Drugs and Substances Act Search Warrant at a residence in Sprucedale.
As a result of this investigation an indoor marihuana growing operation was dismantled.
451 cannabis marihuana plants, 673 grams of marihuana along with $1,100 cash and growing equipment were seized.
One adult was arrested and is currently being held in custody pending a bail hearing.
The street value of the drugs seized is $464,000.
CHARGED IS:
Arthur BLACKWOOD, age 54, of Sprucedale
Possession of a Controlled Substance for the Purposes of Trafficking -1 Count
Production of a Controlled Substance – 1 Count
Possession of a Controlled Substance – 2 Counts
Possession of Property Obtained by Crime – 1 Count
*****