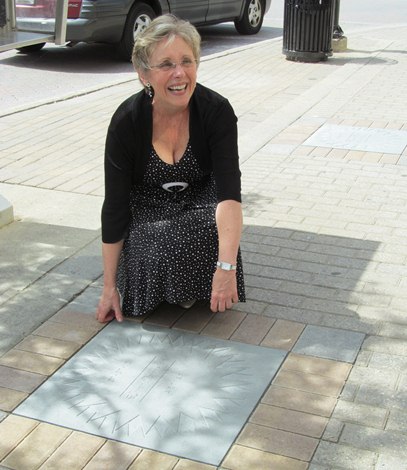 Kiwanis Club
News Release
*****
Kiwanis Walk of Fame Chair Tim Hutchison has announced they are looking for nominations to the Kiwanis D.I.A. Walk of Fame to be added to the existing sidewalk plaques this summer, Thursday, 22 July.
The first six honorees – Lynn Johnston (pictured), Bruce Goulet, Sam Jacks, Michel Dupuis, Giles Blunt and Susan Hay were recognized by Kiwanis and now Mayor of North Bay Al McDonald in 2012.
This summer Kiwanis is planning to recognize 4 more honorees.
Criteria for the nominations are broadly based, looking to recognize excellence at the national or international level for someone from North Bay and area in a professional, arts, athletic or volunteer endeavor.
Details and nomination contact are available at www.kiwanisnipissing.com
*****