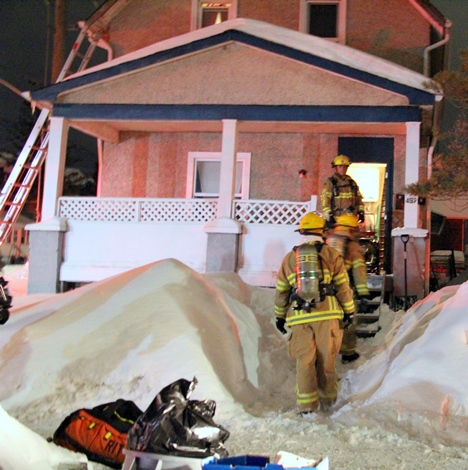 City fire crews were called out to a structure fire at 497 First Ave E Thursday night just after 9:48pm.
"The call came in fire in the building in the residence and we got a call on our way and we were told it was a mattress on fire and tenants couldn't get out and that they were on the roof of the building," Platoon Chief Mike Hives.
Firefighters did arrive to the tenants on the roof with light smoke in the air.
Firefighters quickly moved the people off the roof entered the dwelling and knocked down the fire in the mattress.
"The main floor has burning around it in the drywall," he says.
There are no further damages and the platoon chief says after the Fire Inspector has a look through the site it will be turned back over to the residents.
"The mattress was in the common hallway for whatever reason they were storing it there and we just want to know why it started."
Hives says no one was injured but the residents were a bit cold from sitting on the roof in their night clothes waiting for fire crews to arrive.