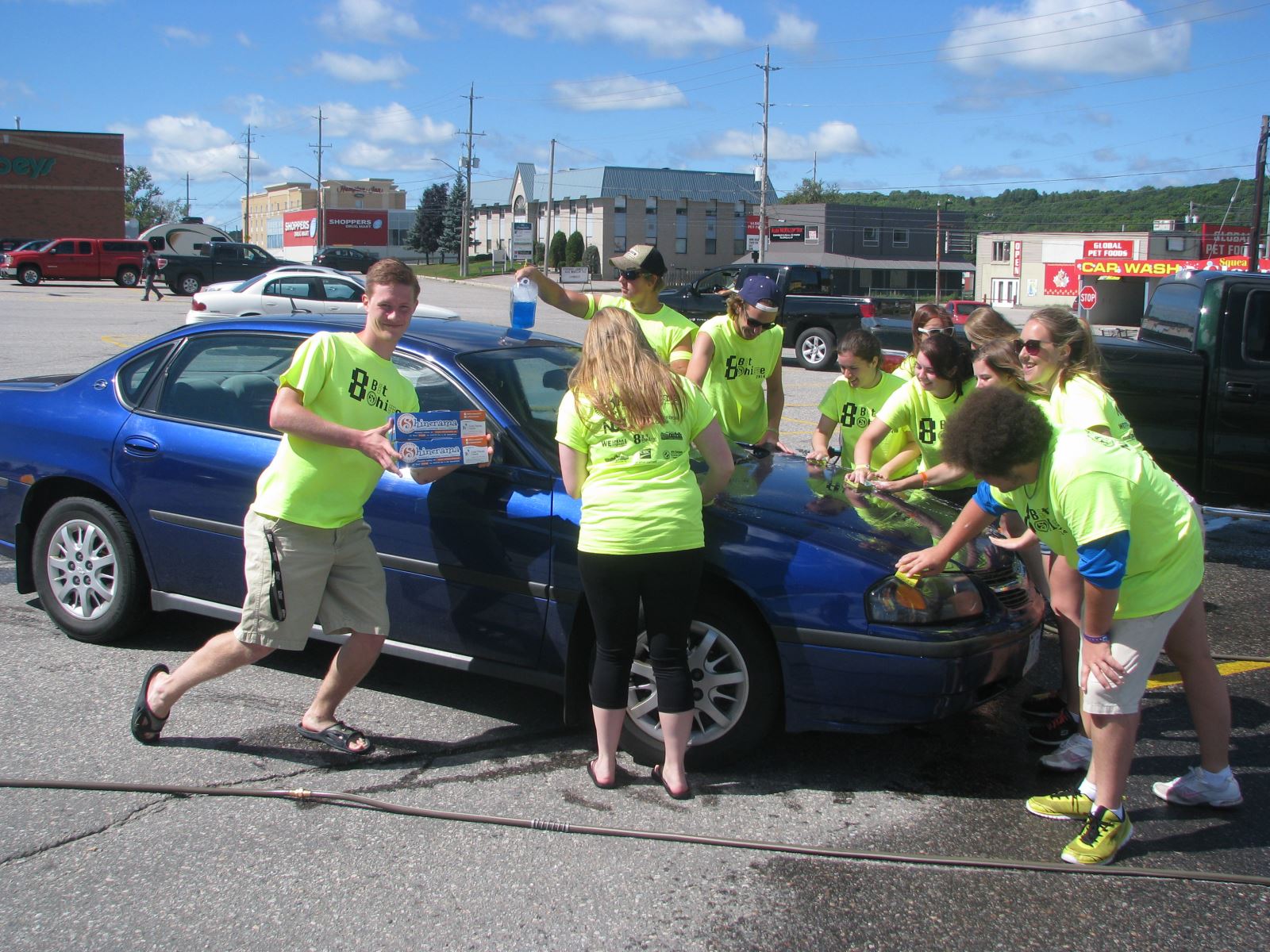 A group of Nipissing University students hold a car wash on Saturday to raise money for Cystic Fibrosis as part of Shinerama 2014. PHOTO by: Jazz Mathon
It's the biggest daytime party for first year Nipissing University students. For six straight hours they washed cars, shined shoes and accepted donations at 12 different locations throughout the city.
"It's really surprising how students have gotten into the event the last couple of year, despite the rain and the cold. They're full energy," said Nipissing University student union president, Yannik Benoit.
It also gives new students a chance to connect with their new home.
"It's actually a lot of fun to interact with the people of North Bay, because you don't really get to know them outside of school. You can actually get to meet them and know the community you are going to live in from now on," shared Alyxis Watson, a first year student from St Thomas, Ontario.
Close to 450 frosh students took part in Shinerama. Last year NUSU fundraised close to 30 thousand dollars and Benoit says they hope to exceed that goal thanks to the addition of the 'ShineFest Concert' slated for Saturday evening.
"It was the 50th anniversary so we wanted to go hard and expand. We were already planning a concert in September and felt why not do it during Shinerama and hype it up," added Benoit.
However a lot of the money is collected thanks to the hard work of volunteers. Cory Carpenter was up at six in the morning on Saturday and said people's generosity is what kept his energy level up well into the afternoon.
I was expecting to get toonies and loonies and people are giving 20 dollars for a car wash, so they are super helpful and super awesome."