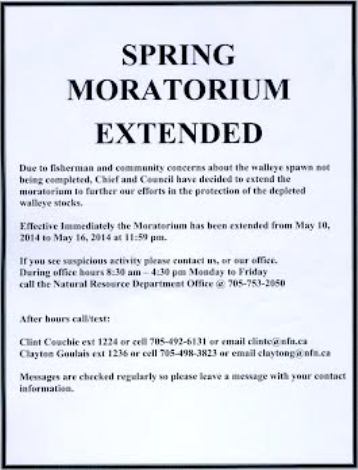 Nipissing First Nations has extended their spring fishing moratorium.
A loyal BayToday reader forwarded the notice that was posted. It reads:
"Due to fisherman and community concerns about the walleye spawn not being completed Chief and Council have decided to extend the moratorium to further our effects in the protection of the depleted walleye stocks.
Effective immediately moratorium has been extended from May 10, 2014 to May 16, 2014 at 11:59 PM."