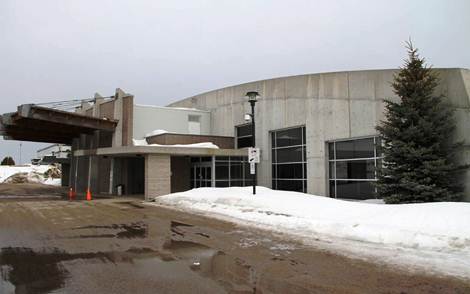 North Bay's airport manager says they are working hard with two new airlines in hopes of bringing more flights and more business to the Gateway city.
Airport Manager Jack Santerre made that statement to BayToday.ca Monday afternoon.
"We are currently pursuing some active files," stated Santerre, who wouldn't elaborate on any specific airlines.
The news comes less than a week after Bearskin Airlines announced it was scaling back its coverage in Northeastern Ontario by cancelling all its flights in the northeast to Ottawa and Kitchener-Waterloo.
Bearskin will continue to offer air service to Thunder Bay, it's primary region, as part of its re-organization.
Santerre has felt some discontent about the cancelled flights to Ottawa.
"We've heard from customers who have expressed disappointment," he admitted.
Air Transat cut its international flights from North Bay last year while Sun Wing is stll offering international flight to sunny destinations out of the Gateway City.
However, Santerre is optimistic this is just a small step backward, and a big step forward will come.
It's been documented that both City Council and the Chamber of Commerce support another airline making North Bay home.
One option could be the new WestJet regional flyer called Encore which is set to begin flights going to Thunder Bay, Toronto and Winnipeg this June.
The airport is also amid renovations in hopes of making the airport more user friendly for all passengers.
"We want Jack Garland Airport to by a turn key portion when a new carrier comes to North Bay," said Santerre.
"We are pursuing carriers and ensuring the building is ready to do is as soon as a carrier is available to come and we continue to see growth in the industry. The new industrial park has seen 5 new tenants, 4 on the ground side and one on the air side. The airport has grown in the last 10 years and it continues to be a very positive growth centre for the community and the region."