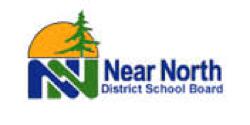 Near North District School Board
News Release
*****
The third of four public Accommodation Review Committee (ARC) meetings is scheduled to take place on Wednesday, January 29 at 6:30 p.m. at Land of Lakes Public School, located at 92 Ontario Street in Burk's Falls.
The meeting involves schools in the Burk's Falls area and includes Almaguin Highlands Secondary School, Land of Lakes Public School, M.A. Wittick Public School, Magnetawan Central School, South River Public School and Sundridge Centennial Public School.
This ARC meeting is designated for parent and community input. Participants are asked to provide a written submission two (2) days in advance of the meeting.
For more information on the process for public input, participants can contact Carrie Girard, Information Officer at (705) 472-8170, extension 5010 or carrie.girard@nearnorthschools.ca or visit the Board's website at www.nearnorthschools.ca/community/accomodation-review.
A full schedule of meeting dates and further accommodation review information can be found on the Near North District School Board website at www.nearnorthschools.ca.
*****