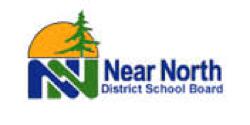 Near North District School Board
News Release
*****
Parents and students who are entering grade 5 this September are invited to learn more about the Extended French program in the Near North District School Board by attending an upcoming information session.
An Extended French education can give a child self-confidence, introduce him or her to new people, places and experiences and may provide more job opportunities when he or she graduates.
Interested parents are welcome to contact the school principal for more information.
W.J. Fricker Public School
Tuesday, April 15 at 6:30 p.m.
North Bay
705-472-5612
Land of Lakes Public School
Tuesday, April 22 at 5:30 p.m.
Burk's Falls
705-475-2324
William Beatty Public School
Monday, April 28 at 6:30 p.m.
Parry Sound
705-773-7990
White Woods Public School
Wednesday, April 30 at 5:00 p.m.
Sturgeon Falls
705-472-5224
Mattawa District Public School
Wednesday, May 14 at 5:30 p.m.
Mattawa
705-472-5241
*****