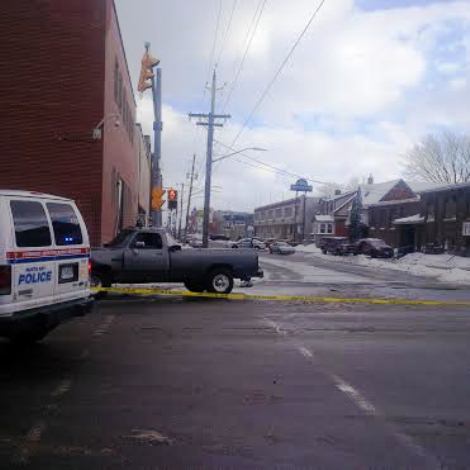 Photo provided
City police continue their investigation into the motor vehicle accident that occurred Saturday afternoon at the corner of McIntyre and Cassells Streets.
Sunday evening investigators have sent an update to media outlets on the condition of the victims and they indicate that the adult female was admitted to North Bay Regional Health Centre and is in stable condition with minor injuries while the three children have been transported to Ottawa and are all reported to be in stable condition.
Sgt. Paul Brewer reports that they have charged one driver with four counts of dangerous driving cause bodily harm.
He also notes that one vehicle has been seized pending further examination, and the investigation is ongoing.
The accused was released on a Promise to Appear and Officer in Charge Undertaking with a pending court date, and conditions.
North Bay Police would ask anyone who was a witness to the event or has any information to please contact the North Bay Police Service.
"We would also like to thank all emergency personnel, support staff civilians and the public for all their help and patience at the accident scene," he notes.
*****
North Bay Police Service
News Release
*****
A motor vehicle collision on McIntyre St at Cassells St at 1p.m. has resulted in 1 adult and 3 children being sent to the hospital with serious injuries.
A vehicle westbound on Mcintyre lost control striking a parked vehicle and then the pedestrians.
The investigation is ongoing and further details will be released as the investigation continues.
*****