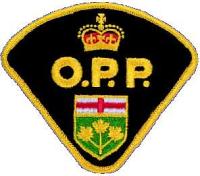 OPP News Release
*****
Ontario Provincial Police (OPP) officers, other police service personnel, paramedics and firefighters work tirelessly on Ontario's roads to keep them safe for everyone. But their own lives will be endangered by drivers who do not obey "Move Over" legislation.

In Ontario, Section 159 (2)(3) of the Highway Traffic Act requires drivers to slow down and proceed with caution when passing an emergency vehicle parked on the side of the highway with its lights activated.
If the highway has more than one lane, the law requires the driver to move over and leave one lane between their vehicle and the parked emergency vehicle if it can be done safely.
Failure to do so can result in fines from $400 to $2,000 and three demerit points for a first offence. Second Offence (within 5 years) - $1,000 to $4,000, possible jail time up to 6 months and possible suspension of driver's licence for up to 2 years.

Since 1989, five OPP officers have been killed doing their job on the sides of Ontario roadways and many more have been injured.
Our colleagues at other police services, ambulance and fire services have also lost friends and co-workers to these preventable roadside collisions.
Emergency personnel are in the midst of rendering assistance in the course of their duties when they are at the roadside with their emergency lights in use.
The burden of being a safe and conscientious driver lies with the individual driver.
Enhanced highway safety is achieved when a partnership is struck between the motoring public and law enforcement personnel.
The motoring public can rely on the OPP to hold up their end of the bargain by being vigilant in their monitoring of area highways and remaining dedicated to preventing tragedies.
*****