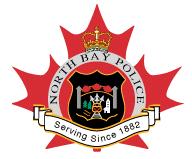 North Bay Police Service
News Release
*****
On Thursday April 17th at approximately 2:15 pm, a security officer of a local grocery store observed a male failing to pay for merchandise in his possession.
The accused resisted arrest and assaulted the security guard.
North Bay Police responded and brought the accused, a 23-year old male from Montreal, into custody.
Further investigation revealed that the accused was placed on a probation order by a Montreal judge for the offence of theft under $5000.
North Bay Police charged the accused with one count of theft under $5000, one count of assault and two counts of breach of probation.
The accused is to appear in court for a bail hearing.
*****