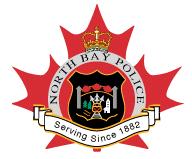 North Bay Police Service
News Release
*****
The North Bay Police Service requests the public's assistance with an arson investigation.
On Thursday, March 20, 2014 at 11:35 pm, police received a call for assistance in the
McIntyre Street East and Regina Street area.
Based on their investigation to date, police now believe that 2 males attended the rear of the residence and lit homemade bombs, commonly known as "Molotov Cocktails".
They then threw multiple bottles at the windows of a home. The residents were alerted to the noise and were able to escape from this extremely dangerous situation.
The two male suspects are described as 5'8 to 5'10. One male was wearing a grey hoodie or coat and a black hat. The second male was wearing a black coat and black pants and had a black balaclava covering his face.
Anyone with information is asked to contact police at 705 497-5555, or Crime Stoppers anonymously at 1-800 222 8477.
*****
At 11:39 p.m. on the 20th Mar 2014 a male suspect attended the rear of a residence on the 400 block of McIntyre St E and threw multiple Molotov cocktails at the rear of the building.
A second story window was broken but nothing went inside.
The suspect was seen fleeing towards Main St.
The flames on the outside of the building were extinguished by the residents using snow.
Fire Services attended and checked the building.
Cst Christian Elia is investigating.
*****