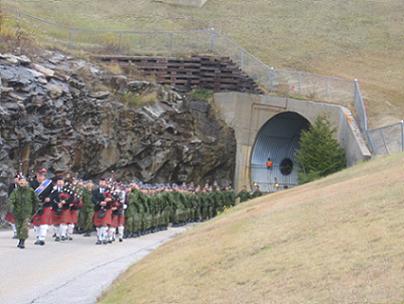 22 Wing/CFB North Bay
News Release
*****
Motorists and citizens of North Bay can expect to see a presence of military members marching along city roads as some fifty personnel conduct training marches now through July in preparation for the 98th Nijmegen Marches.
Training is every Wednesday and Friday starting at 5:30 a.m. and on Saturday at 7:30 a.m. Main routes affected are Airport and Four Mile Lake Roads and Carmichael, Chadbourne and Springdale Drives.
The members are marching as part of a selection process to make up the eleven-member 22 Wing Nijmegen Team.
*****