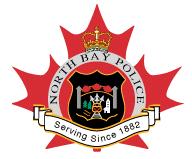 North Bay Police Service
News Release
*****
Between 4:00 p.m. and 6:30 p.m. on the 21st March a woman lost or misplaced 5 - 75 milligram units of Methadone at Northgate Square.
A small dose of this drug can be dangerous to children and it can also be dangerous to adults if a full dose is taken.
Each unit is a bottle about the size of a juice box.
Cst Marc Ethier is investigating.
*****