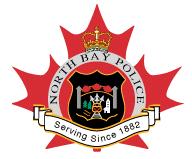 North Bay Police Service
*****
At 6:50 p.m. on 08th Jan a man believed to be disqualified from driving was observed driving on Marshall Ave.
He was pulled over, arrested and a subsequent search of his person located what was believed to be a small amount of crack cocaine.
Further investigation led to the belief that he is responsible for 3 recent break and enters.
Peter Barbour 40 years, of Marshall Ave has been charged with driving while disqualified, possession of a controlled substance, and 3 counts of break and enter.
He is being held in custody for a bail hearing.
Cst Greg Dix is investigating.
*****