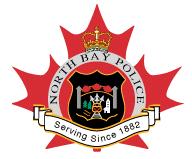 North Bay Police Service
News Release
*****
At 10:50 a.m. on 7th March a vehicle stop for unauthorized plates resulted in the driver giving a false name.
Subsequent investigation revealed his true identity.
Rick Thomas 30 years of Marshall Ave was arrested and charged with obstruct police.
He is to appear in court on Apr 8th 2014.
He was also summonsed for six Highway Traffic Act offences for Apr 4th 2014.
Cst Aaron Northrup is investigating.
*****