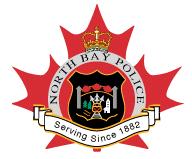 North Bay Police Service
News Release
*****
An investigation into a robbery on the 26th of Dec has determined that the robbery did not occur.
George Mannering 24 years of no fixed address was arrested on the 11 Jan 2014 and charged with public mischief for reporting an offence committed that was not committed.
Cst Steve Carleton is investigating.
*****