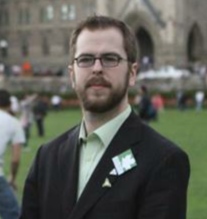 Derek Elliott, Ontario Libertarian Party candidate for Nipissing MPP, has been elected by the Libertarian Party of Canada as its new Deputy Leader.
"It is truly humbling to be selected by my peers to help lead our Party to our main objective ofl less government, lower taxes and more freedom", said Elliott.
The Libertarian Party of Canada held its 2014 National Convention over the weekend in Ottawa.
During the convention, Party members also selected Tim Moen from Fort McMurray, Alberta as their new Leader, replacing outgoing Leader Katrina Chowne.
A news release states the mission of the Libertarian Party of Canada is to reduce the responsibilities and expense of government.