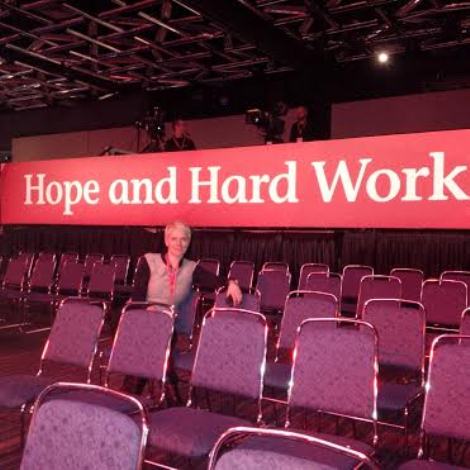 Local Liberal riding association members have trekked to Montreal to take in the Biennial Convention this weekend.
The convention, an important one for the party coming into the next federal election, has both candidates vying for the Nipissing-Timiskaming Liberal nomination Monique Lugli and Anthony Rota sitting up and paying attention to policy and election preparation.
Today we hear from Monique Lugli (pictued above) about hope, hard work and women in politics.
"Since I began the journey to seek the federal Liberal nomination, I have been extremely impressed with the support for my candidacy, first from my family and friends, more recently from my wider network and especially from the party itself.
Support for women candidates is strong and our leader Justin Trudeau is clearly committed to a fair and open nomination process.
As well, each riding association across the country must demonstrate that it has actively reached out to women to ask them to run.
Canada ranks 45th in the world with respect to elected women, behind countries such as Afghanistan, Rwanda, Pakistan and Irag and we as a country need to ask ourselves why.
I am thankful for the Liberal party's investment of time, resources and support to help women candidates like myself and I am working hard to get to know as many people as possible in the riding of Nipissing-Timiskaming so that I may one day represent them in Ottawa.
Women MPs like Carolyn Bennett offer time and words of wisdom and the dynamic group of political leaders I have met from the National Women's Liberal Commission, who are hosting the Candidate College I am attending today, have offered their invaluable expertise and insight.
Everyone is very excited to hear Justin Trudeau's speech tonight.
Tomorrow, I will attend a fundraiser for the Judy LaMarsh foundation.
The dollars raised go directly to assist the campaigns of women.
Follow me on Twitter @monlug as I live tweet from the Mtl2014 #lib14."