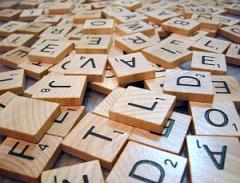 North Bay Literacy Council
News Release
*****
Come out and play with us.
The North Bay Literacy Council will be hosting a Scrabble Challenge on Friday and Saturday, March 28 & 29 at Northgate Shopping Centre from 9:30 am to 4 pm each day in the hallway by the Bell Store.
Come and find out about all the services and programs provided by the Literacy Council and have a friendly game or two.
You can challenge your co-workers, your boss, your family or your friends.
Watch for and cheer on your favourite local celebrities.
For more information call the Literacy Council at 705-494-9416.
*****