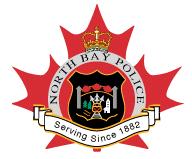 North Bay Police Service
News Release
*****
On April 5th at 1:55 am, an altercation in a north end bar resulted in one man slamming another man's head into the counter of the bar causing the victim bodily harm.
A North Bay Police investigation has resulted in the arrest of Nickolas Laporte, age 24, of Lisgar Street.
He has been charged with assault causing bodily harm and is to appear in court on Tuesday, May 13th, 2014.
Cst. Mark McLeod is investigating.
*****