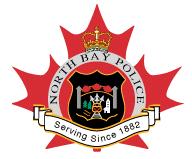 North Bay Police Service
News Release
*****
With St. Patrick's Day is only three days away, police are asking celebrants to make plans and encourage everyone to drink responsibly.
While the NBPS expect celebrations at local entertainment and restaurant establishments, police do not anticipate problems that other communities have faced in the past.
Robert Jerome Inspector of Operations advises that the NBPS: "will be staffed to prevent unlawful activity" and " will maintain effective response to calls for service to ensure community safety."
Inspector Jerome is asking residents planning on hosting celebrations at home to "Be a Thoughtful Neighbour" and consider the following:
Be a responsible host and maintain charge of the celebration.
Keep party-goers inside the residence.
Recognize your responsibility in relation to the consumption, distribution and availability of alcohol.
Understand that noise on a Monday evening affects your neighbours.
Tuesday is a work day and a school day for the majority of people.
The NBPS will be monitoring and enforcing North Bay By-Laws including parking and excessive noise violations. As well, the Liquor License Act and Criminal statutes will be strictly enforced in order to ensure safe celebrations.
The NBPS and OPP will be conducting joint RIDE checks in and around the North Bay area on St Patrick's Day.
*****