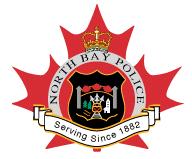 North Bay Police Service
*****
North Bay Police On Jan 31st at 11:50 a.m. a man attended a First Ave residence where it is alleged that he pounded on the door and yelled obscenities until a male occupant came to the door and demanded that he leave.
The man struck the resident in the side of the head with a wooden club.
The resident managed to close the door but the man used the club to smash the glass in the door then left.
Derrik Lajoie 30years of Lakeshore Dr was arrested at 5:50 p.m. 31st Jan on Trout Lake Rd..
He has been charged with assault with a weapon, mischief under $5000, breach of recognizance, breach of probation, and held in custody for a bail hearing.
Csts Blake Vietmeier and Penny Kerr are investigating.
*****