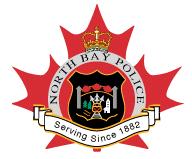 North Bay Police Servcie
News Release
*****
At 10:00 p.m. on the 27th Feb a flaming object was thrown down the garbage chute of a multiple story apartment building on Lakeshore Dr.
This resulted in a small fire being started in the bin at the bottom of the chute.
The sprinkler system activated, doused the fire and there was no damage to the building.
North Bay Fire Services were on scene checking and ventilating the building.
Investigation has revealed that this is the fourth similar occurrence in the same building over last 4 months.
Cst Robin Boucher is investigating.
*****