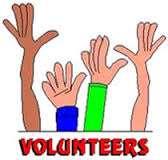 United Way Sudbury and Nipissing Districts and its GenNext Program are seeking nominations for its third annual GenNext Volunteer Awards.
Do you know a young person who strives to create opportunities for a better life for everyone in our community? Someone who is determined to volunteer their time and expertise to help those in need?
Nominate him or her for a GenNext Volunteer Award and celebrate the volunteer achievements of young people in our community!
The purpose of the GenNext Volunteer Awards is to honour and celebrate volunteers aged 20
to 39 for their exceptional work.
In its third year, the GenNext Volunteer Awards have recognized the contributions of over 15 dynamic young people. Winners emulate the true spirit of volunteerism and are recognized for their passion, dedication and community impact.
New this year, United Way will be accepting nominations from across its geographic region! This region extends from Manitoulin Island to Mattawa.
To find out if your city or town qualifies, please visit www.unitedwaysudbury.com.
GenNext is a program that encourages people in their twenties and thirties to become involved with United Way through giving and volunteering. As leaders in the community themselves, GenNexters understand the importance of the contributions of young people in the community.
Volunteers can be nominated in seven separate categories: Volunteer of the Year, Active Living, Arts and Culture, Mentorship, Social Justice, Leadership and Environmental Advocacy.
Self-nominations will also be accepted.
Winners will be celebrated at United Way's Annual General Meeting in May.
The deadline for submissions is Friday, March 27.
For more information or for a nomination package, visit the United Way website at www.unitedwaysudbury.com .